BODHIZAFHA

a monthly Zafha broadcast
GOOGLE YOUR BUSINESS |

BZ1122



November 8, 2022
---
---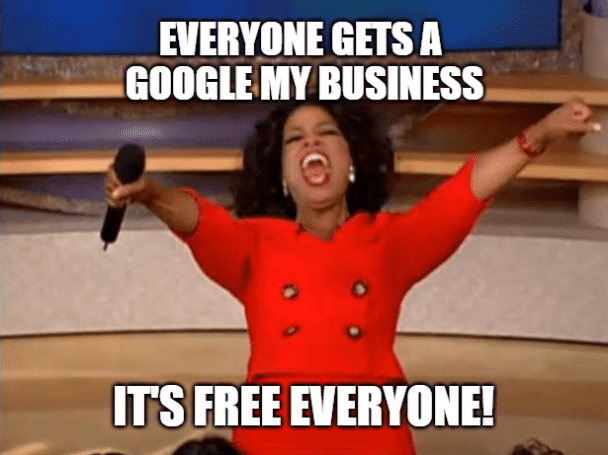 ---
LOCAL SEO
GOOGLE MY BUSINESS: THE NUTS AND BOLTS
Regardless of the nature of your business, having a local online presence can be a game-changer for your discoverability and awareness-generating campaigns. Google My Business (aka Google Business Profile) is a necessary channel for your SEO efforts, and with it comes several benefits:
MAKES IT EASIER TO FIND CUSTOMERS WITHIN YOUR AREA
Google My Business (GMB) is a powerful tool to enhance your local SEO strategy (the process of optimizing your online presence to attract more customers from your specific geographical area).
BUILD AUTHORITY FOR YOUR BUSINESS WITH GOOGLE REVIEWS.
According to a survey by BrightLocal, only 3% of people surveyed said they would contact a business with 2-star ratings or less, and 77% of consumers established that they 'always' read user reviews when they consider a business.
RUN GOOGLE ADS SEARCH EXTENSIONS
There is also the possibility to use your Google My Business profile to run local searches or Google Maps ads if you want to boost your results more quickly.
Google Ads allows you to connect your GMB profile to your ad account and enable local extensions which are a type of ads that contain useful local information such as a business address, the distance from their location to your place, and a clickable call to action button.
COMMUNICATE WITH YOUR CUSTOMERS THROUGH GOOGLE MY BUSINESS MESSAGES
Last but not least is the ability to send messages through the GMB platform. Leaving your business phone number or social media contact isn't enough, since most customers would instead instantly message you than give you a call.
---
RANDOM
Advertising Makes It Happen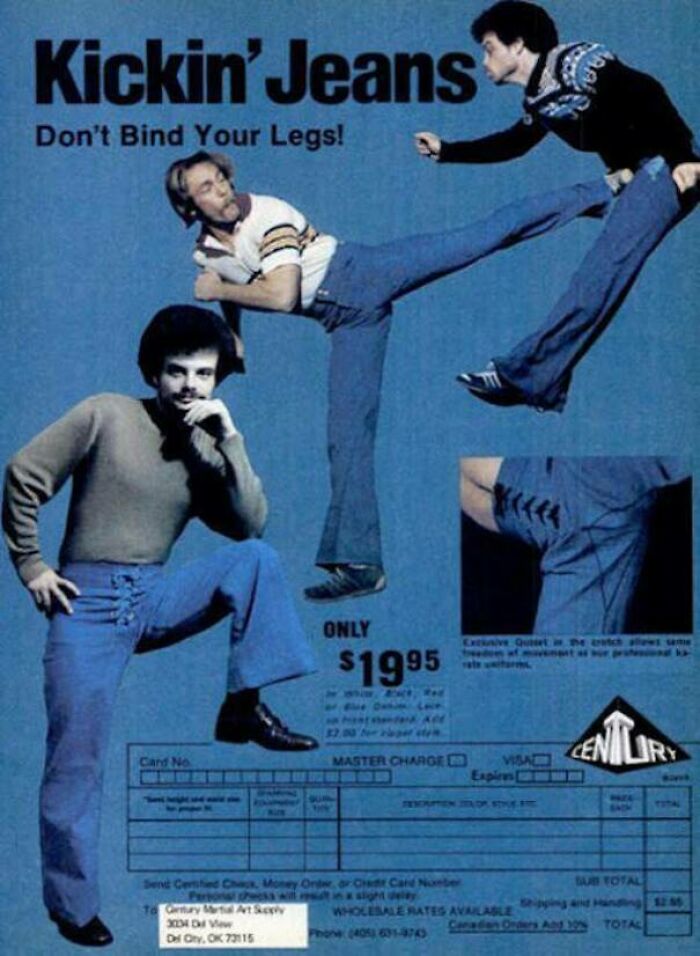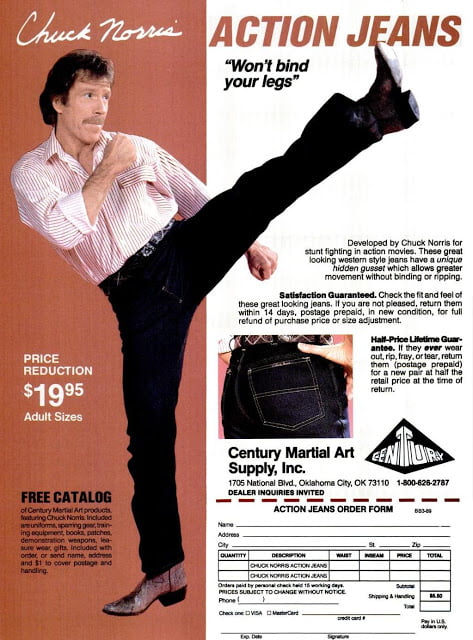 These pants were way before their time. Somehow, there was a Code of Silence on the comfortability and practicality these non-binding man-pants delivered. Perhaps due to the simultaneous popularity of the 'Hungry Man' TV dinner, these fantastic Karate knickers went Missing In Action until more recent outdoor industry clothing retailers (ie. Kuhl, Prana, etc.) brought them back to the main stream.
---
DECEMBER 2022
Next Time, We Get To Know Your Customers
Next month we'll revisit the first step of any marketing effort. We'll take a deep dive into researching and documenting your target customer so that they get what they need (value) and we get what you need (revenue).
We hope you got some value from this installment of the BODHIZAFHA.
If you did, and haven't yet, feel free to subscribe.
More than a newsletter, the BODHIZAFHA is here to bring enlightenment through action. Delivered to your inbox on the monthly, the BODHIZAFHA delivers bite-sized action items that you can quickly put to work. All inspired by your feedback.
First and foremost, we're problem solvers.
Let's chat, and see if what we have to offer is a good fit for you.
We want to simplify your marketing. Our goal is to provide you with clear-cut solutions that have transparent pricing, fit into your overall strategy, and give you the return you expect.
We are lucky to have worked with many companies, across different industries. Here is a sample. Take a look, and let us know if any of these solutions would be a good fit for your business.